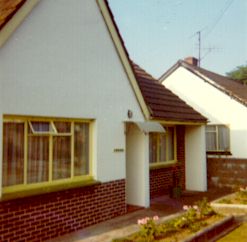 Dad retired from the Royal Navy and we moved to Devon
Lived at the Yelland Caravan Park while house being built

House: "I-Won-Der", Yelland Road, Fremington, North Devon, England. House so named because we wondered how long we would be there.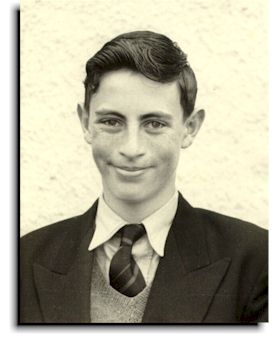 Started school at Bideford Grammar School, they tried to get me to play rugby! Me rugby? I had been use to civilised games such as football and hockey. They never did convert me and I usually managed to stay out of the way of the ball. On the odd occasion it was passed to me I found the best course of action to be putting it on the ground, step back, and let all the keen types dive on it and get covered in mud. I always managed to come off after the match without even dirty boots.
Another dreadful school photo, this time Bideford Grammar School