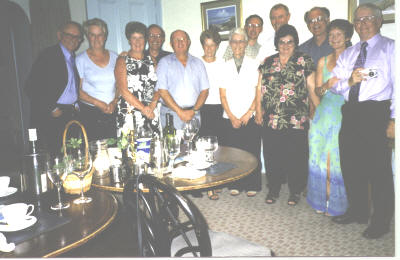 The 60th. birthday Dinner from the left: Roy, Ann, Alice, John, Peter, Janet, Myra, Bob, John, Barbara, Chris, Kate and Malcolm. Behind the camera Molly.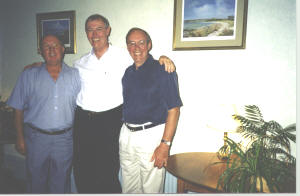 Clarks Shoes back together again. From the left Peter, John and John. We all last worked together in 1971.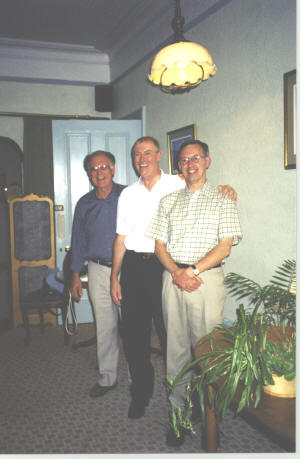 3/5ths of the Summits back together. From the left, Chris, John and Bob. Gill phoned up from Spain where he is now living and Johnny was away in London.