2000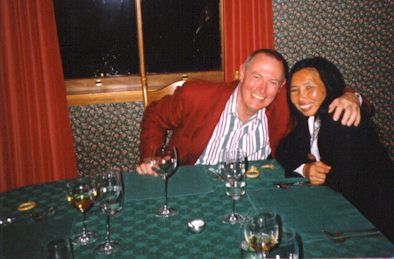 The first picture of the new millennium. John & Molly just after midnight at the Orongo Bay Lodge, Russell, Bay of Islands, New Zealand
The weather was bad and the lodge in my opinion, and the opinion of some American guests, was a total rip off. We live and learn!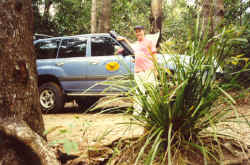 In July we had a trip to Queensland. After arriving at Brisbane we caught the Queenslander Train up to Cairns where we were picked up anf went to the Daintree Eco Lodge. A great spot from where we had trips to the Daintree forrest, crock spotting, bird spotting and every other thing spotting.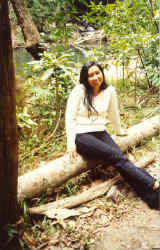 After the Daintree we went back to Cairns and did all the tourist things, Great Barrier Reef, Sky Train etc. Had a couple of nice meals and grabed a rental car to drive back to Brisbane.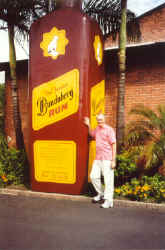 The drive was really too far in only a week but we did see the main towns ig only for a short time. Gordonvale, Innisfail, Tully supposidly the wettist place in Australia, Ingham, Townsville where thw American Navy were in town smashing up the motel, Ayr, Bowen, Proserpine, Mackay, Rockhampton, Gladstone.........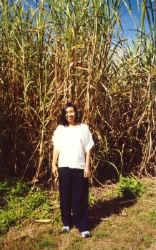 .......Gin Gin, Bundaberg home of the famous Aussie Rum, Maryborough, Gympie, Nambour, Noos Heads where we stayed for a couple of nights at the Sheraton Resort, very nice, and so back the Brisbane. One thing we can say about the trip we saw a lot of sugar cane!!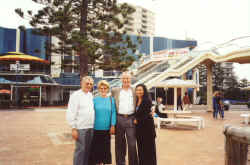 We had a couple of days in Brisbane during which time we caught the excellent electric train down to the Gold Coast and met up with some old friends Bill and Rita who moved to Queensland from New Zealnd several years ago. After that it was back to NZ and a life of relaxation because while I was away I was made redundant from Telecom, a nice way to go.